Our team members come from institutions in the LA area, out of state, and even internationally. Some come in as undergraduate or graduate student interns and work for a summer up to several years. Some team members are mentor funded; some come in with their own funding through fellowships, student awards, or external grants. Some work with us as visiting researchers or remotely. We also regularly collaborate with many excellent researchers and colleagues both from inside JPL and from institutions around the world.
Students, Postdocs, Visiting Researchers
Laura Rodriguez
Laura Rodriguez earned her B.S. in Geochemistry at Rice University before obtaining her Ph.D. in Geosciences and Astrobiology at Penn State. Laura is working on hydrothermal vent geochemistry, phosphorus chemistry in planetary systems, and is part of the INVADER vent exploration project.
Erika Flores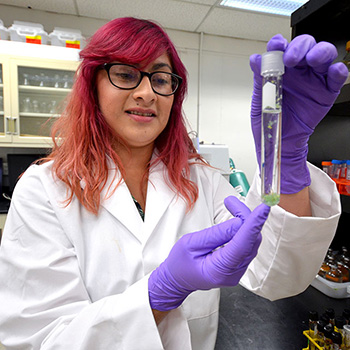 Erika is completing her Master's degree in Environmental Engineering at CSU Los Angeles, and has a Bachelor's in Chemical Engineering from Cal Poly Pomona. She is working on prebiotic organic synthesis and phosphorus absorption in hydrothermal systems.
(Image credit: NASA/JPL-Caltech/Kim Orr)
Ninos Hermis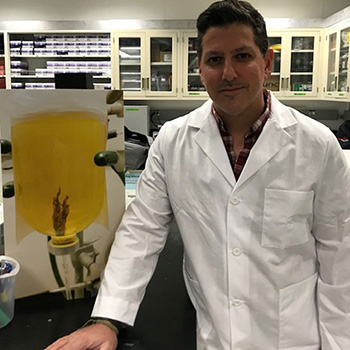 Ninos is completing his Master's in Physics at CSU Los Angeles, and has a Bachelor's in Planetary Astronomy from UC Santa Cruz. He is working on simulating temperature gradients and electrical properties in hydrothermal vents.
Preston Tasoff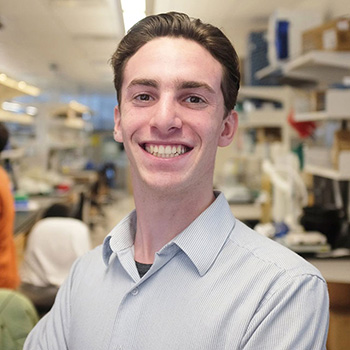 Preston is a microbiology undergraduate student at Washington University, St. Louis. He is working with us on validating and measuring DNA preserved in extreme environments, and studying biomarker preservation in harsh UV environments.
Jonathan Major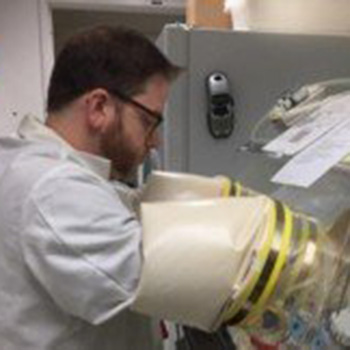 Jonathan is a Master's student in Geosciences at the University of Tulsa, Oklahoma in Dr. Bethany Theiling's group. He is working with us on simulating phosphorus chemistry in iron and manganese mineral systems on Mars and ocean worlds, and evaluating habitability in redox active systems.
Eduardo Martinez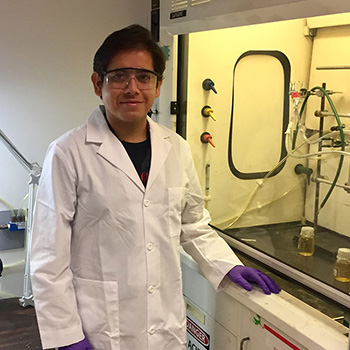 Eduardo is a Master's student in Civil Engineering at Cal State LA. He is working with us on making simulated hydrothermal vent chimneys in the lab, and studying how organics affect iron oxide / hydroxide and silica precipitation.
Jessica Weber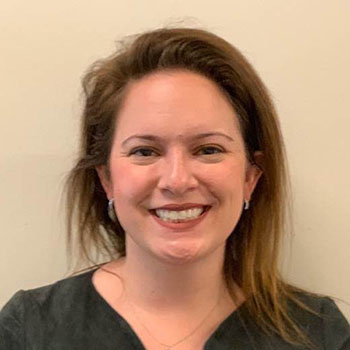 Jessica Weber earned her Ph.D. in Chemistry from MIT and a B.S. in Chemistry from U of Chicago. Jessica is a JPL Postdoctoral Researcher exploring how protein cofactors behave under early Earth conditions.
Keith Chin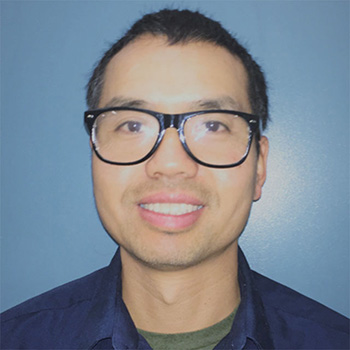 Keith is a JPL Technologist in the JPL Electrochemical Technologies group. His research focuses on the development and infusion of energy storage, energy generation, and in-situ electrochemical instrumentation (development, modeling, and prototyping) technologies for a broad range of autonomous spacecraft systems. Keith frequently collaborates with OHL researchers on astrobiology projects, particularly on development of electrochemical in-situ instruments for monitoring planetary environments.
John-Paul Jones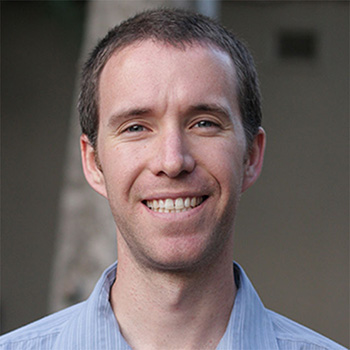 John-Paul is a JPL Technologist in the Electrochemical Technologies group. His research focuses on lithium metal batteries, lithium sulfur batteries and fuel cells for extreme environments, with an overall focus on energy storage and conversion. John-Paul frequently collaborates with the OHL on astrobiology research particularly in the area of adapting fuel cell technology to simulate planetary habitability and energy for redox metabolism in ocean world systems.
Michelle Hooks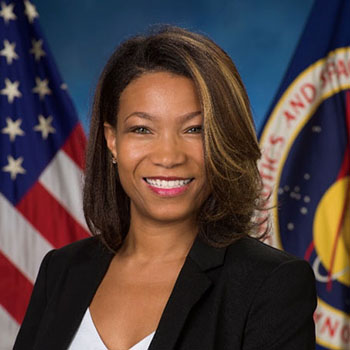 Michelle (STEM Teacher and Researcher fellow; Biology and Education, USC) worked with us on the effects of organic molecules on iron-silicate and iron-hydroxide chemical garden systems, with applications for origin of life and looking for biosignatures on other worlds. She is now working at NASA Johnson Space Center.
Hiroki Nishimura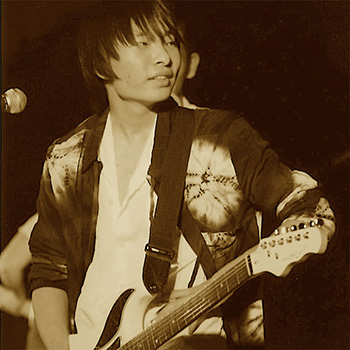 Hiroki is completing his degree in Marine Science at Tokyo University of Marine Science and Technology (TUMSAT). He was a visiting researcher in our lab under the Japan Public-Private Partnership Student Study Abroad Program, and continues to work with us on the effect of amino acids on phosphorus adsorption on iron minerals in ocean systems.
Sarah Crucilla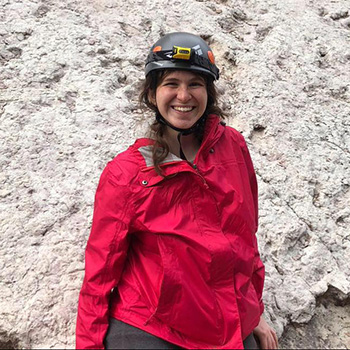 Sarah (geology, Caltech) worked with us on testing how protein cofactors behave in early Earth conditions, and studying how extremophiles live in radiation-intensive environments.
Jemma Dickson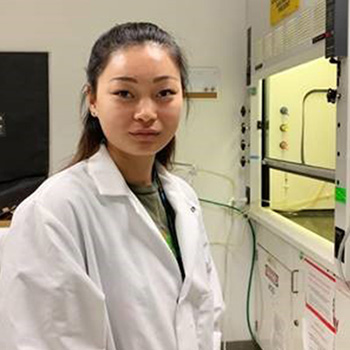 Jemma (chemistry and marine science, College of the Atlantic) worked with us on incorporating microbes into hydrothermal chimney experiments under the Maine Space Grant program.
Jason Pagano
Dr. Jason Pagano is a professor of Chemistry at Saginaw Valley State University in Michigan specializing in silicate chemical garden systems. He conducted his 2018-2019 sabbatical at JPL with our team, working on chemical gardens of iron hydroxide and iron silicate, and the effects of organics on precipitation.