Great Minds in STEM Conference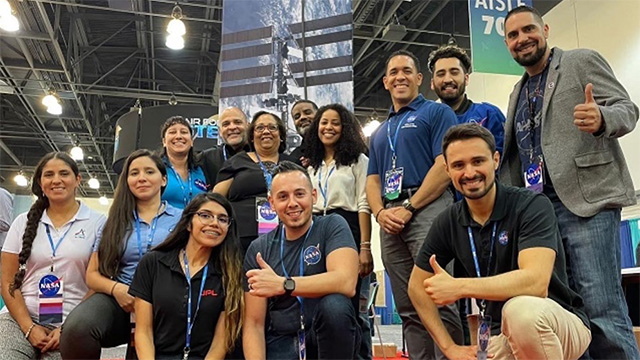 OHL grad student Dennise Valadez attended the Great Minds in STEM conference (GMiS 2022) in October 2022. The purpose of this conference was to inspire and motivate underserved students to pursue careers in STEM. Dennise helped support the event on behalf of JPL along with NASA KSC, she was a judge for the student poster session, and she helped run NASA's career booth during the career fair.
Origin of Life in Shallow Hydrothermal Vents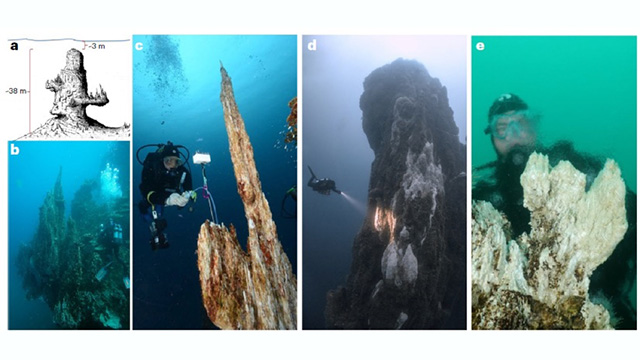 A new paper was published in November 2022 in Nature Geoscience by Laurie Barge and colleague Roy Price, about shallow-sea hydrothermal vents as potential sites for the origin of life on the early Earth. The Strytan Hydrothermal Field in Iceland is a modern analog to these types of vents.
Nitrogen Redox Chemistry Study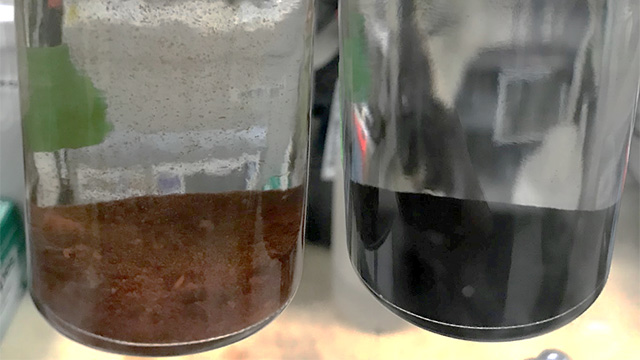 A new study was published in Geochimica Cosmochimica Acta about reduction of nitrate and nitrite by Mars analog iron minerals, and the formation of the amino acid glycine. Various OHL members participated in this study including Laurie Barge, postdoc Jessica Weber, and grad students Eduardo Martinez and Erika Flores.
New Mars research grants funded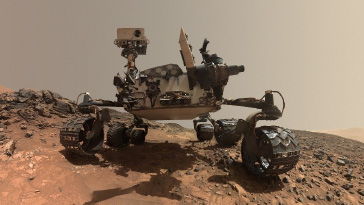 OHL PI Laurie Barge and OHL Postdocs Laura Rodriguez and Rachel Sheppard were recently selected as new Participating Scientists for NASA's Mars Science Laboratory mission. They will be studying prebiotic chemistry on Mars; detection of organics with LIBS; and geology of sulfate minerals, respectively.
Hydrothermal Chimney Paper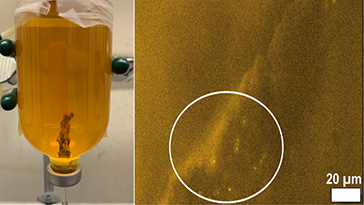 A new paper was published in ACS Earth and Space Chemistry featuring research by our 2019 OHL undergraduate summer intern Jemma Dickson. The study focused on incorporating microbes into a lab-grown hydrothermal chimney.
Astrobiology fieldwork paper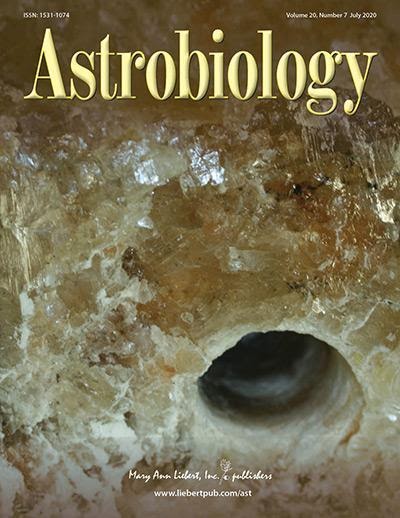 A new paper highlighting the first of several field campaigns in Permian salt deposits has been published in Astrobiology and featured on the cover. This work takes place during Scott Perl's annual fieldwork in the Zechstein formation.
New grant between JPL and Howard University

A proposal entitled "Simulations of biogenic systems from electrochemical perspective" has been awarded to investigate the detectable electrochemistry of extreme environment microorganisms with Keith Chin leading the technology effort and Scott Perl leading the science investigations. Prof. Tao Wei is the Howard University Co-PI.
Drill Cores from a Hydrothermal Vent Precipitate
OHL postdoc Laura Rodriguez worked with Honeybee Robotics to obtain drill cores from a hydrothermal vent precipitate using a drill Honeybee designed for the InVADER project. The cores will be analyzed using LIBS and Raman spectroscopy to determine their feasibility for facilitating the search for life on Ocean Worlds.
Mars Analogue Fieldwork in the Colorado Plateau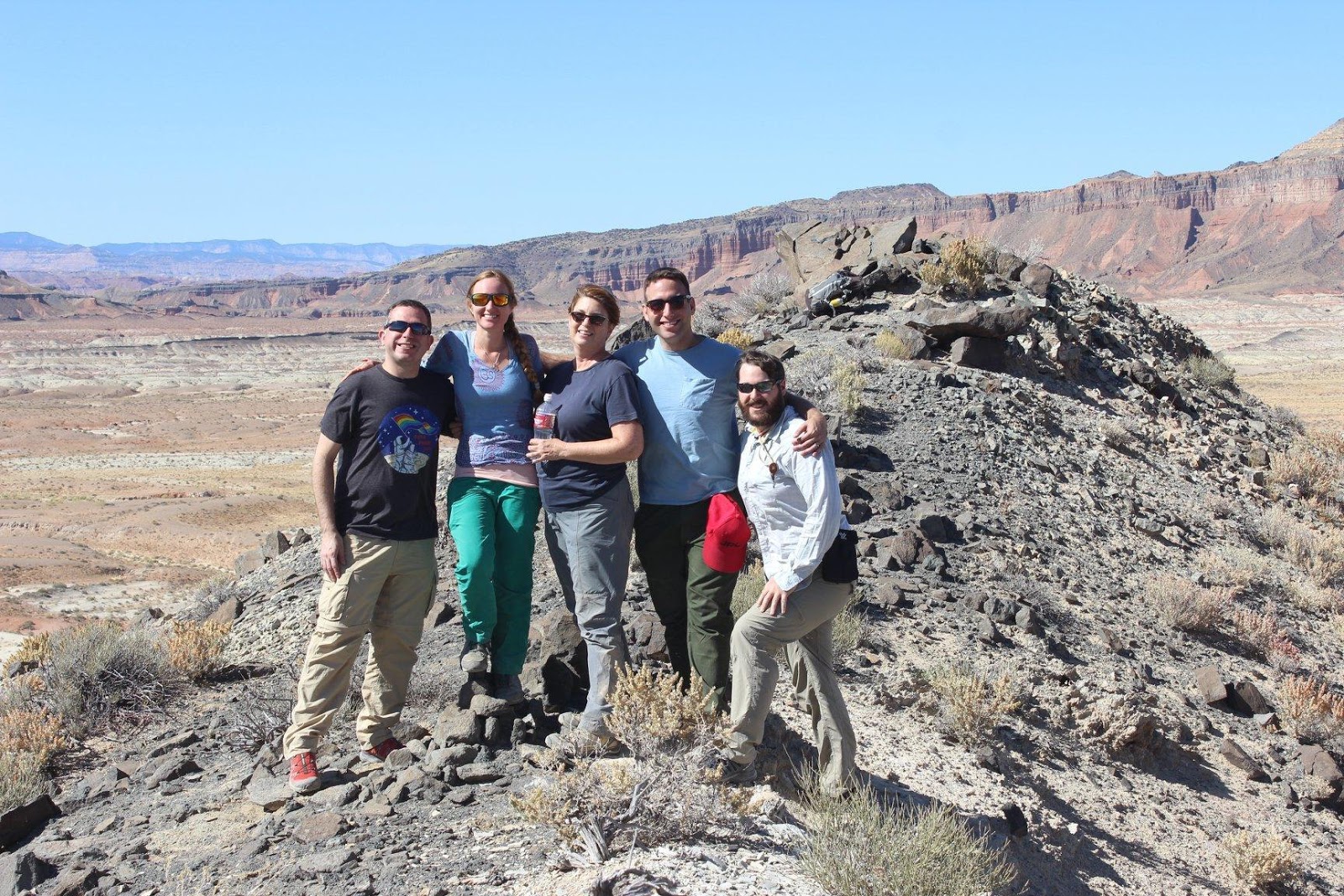 A new paper reviewing recent fieldwork in the Colorado Plateau has been published entitled "Habitability of hydrothermal systems at Jezero and Gusev Craters as constrained by hydrothermal alteration of a terrestrial mafic dike". The original paper can be found here (http://www.sciencedirect.com/science/article/pii/S0009281920300155) with an in-situ photograph featuring (L-R) Justin Filiberto (Lunar and Planetary Institute), Bea Baharier (The Open University), Sally Potter-McIntyre (Southern Illinois University Carbondale), Scott Perl (NASA-JPL), Jake Crandall (Eastern Illinois University) as part of a ROSES PSTAR (Planetary Science and Technology from Analog Research).
Astrobiology book chapter linking ancient Mars and terrestrial hypersaline systems
The first biology book on the Great Salt Lake has been published in Springer including a chapter on how the Great Salt Lake is an analogue for ancient Mars. Scott Perl and Bonnie Baxter authored the chapter entitled "Great Salt Lake as an astrobiology analogue for ancient Martian hypersaline aqueous systems". The original chapter can be found here: https://link.springer.com/chapter/10.1007/978-3-030-40352-2_16
New paper: 3D Imaging of Lab Hydrothermal Chimneys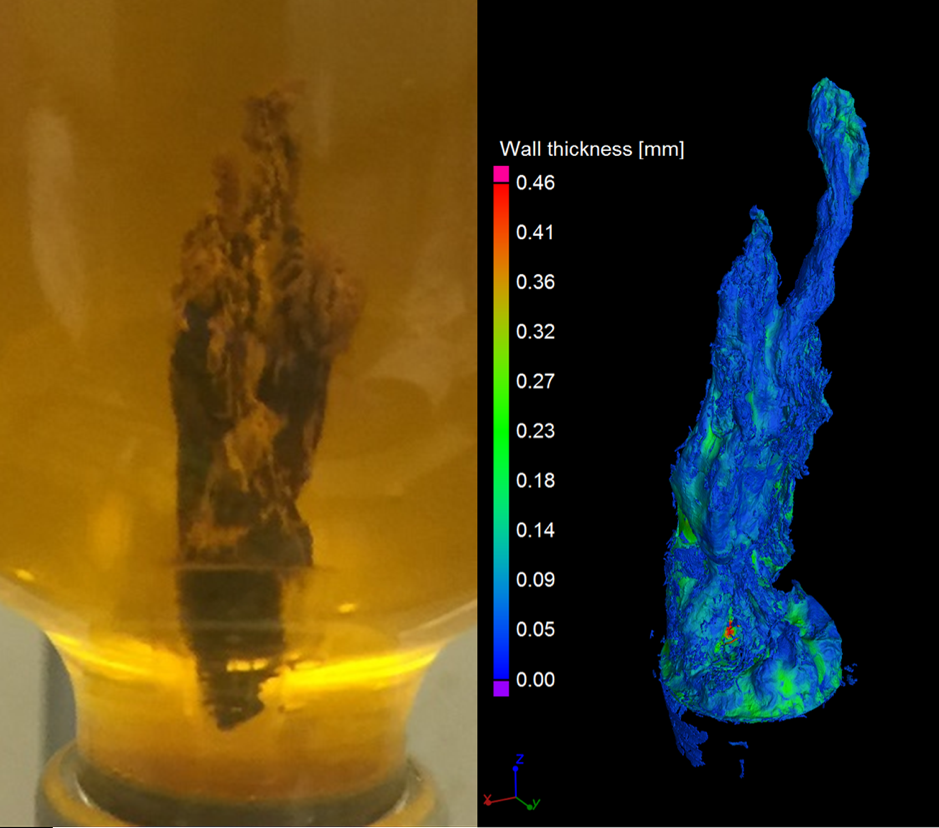 August 2020: A new paper on X-ray CT scanning of lab grown hydrothermal chimneys has been published in ACS Earth and Space Chemistry.
Gravity Assist Podcast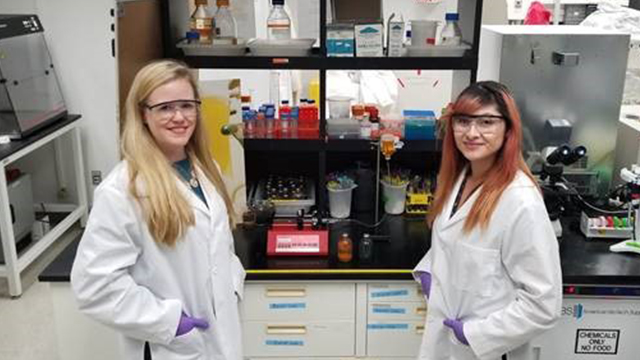 August 2020: Laurie Barge was featured as a guest on NASA's Gravity Assist podcast discussing the origin of life and the search for life elsewhere.
Astrobiology Science Conference 2019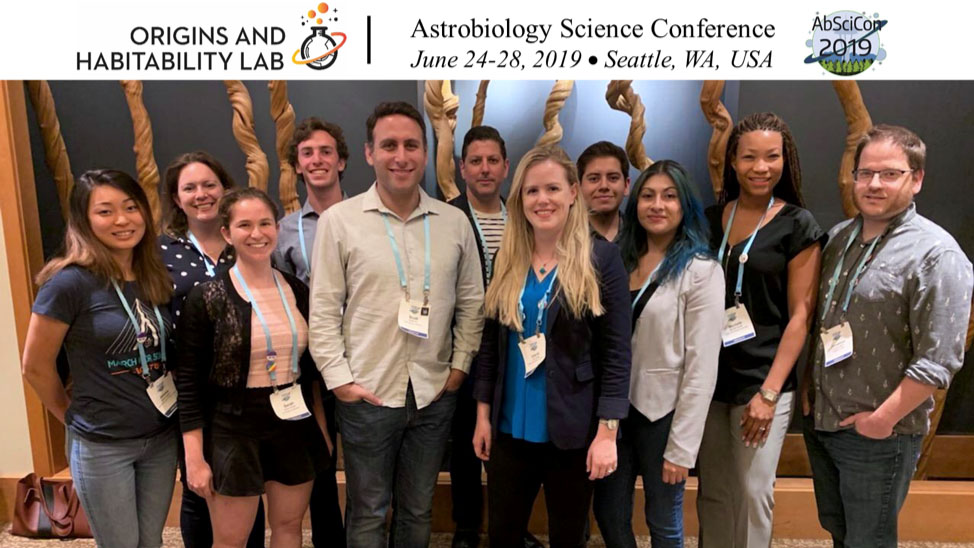 June 2019: OHL group members attended the 2019 Astrobiology Science Conference in Seattle, June 2019. Many group members gave talks, posters, participated in plenaries, and outreach events; and we held an OHL science social.
New paper: Abiotic amino acid synthesis in hydrothermal vents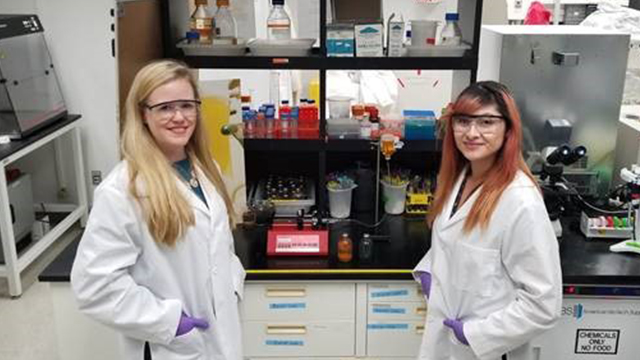 February 2019: A new paper on abiotic amino acid synthesis in hydrothermal vents has been published in Proceedings of the National Academy of Sciences.
Field work at Mono Lake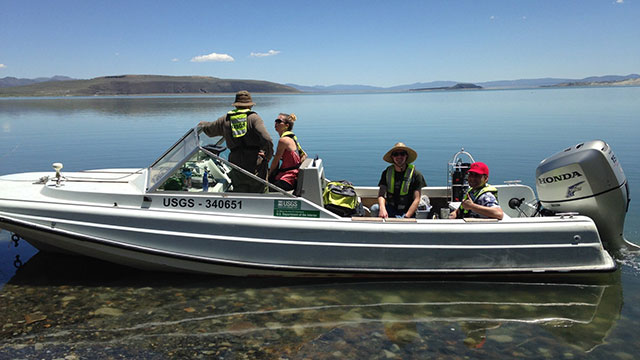 July 2018: Scott Perl and Preston Tasoff conducted field work at Mono Lake, California to study microbiology in samples from this hypersaline environment.
New NASA award to fund research on Phosphorus chemistry on rocky/icy worlds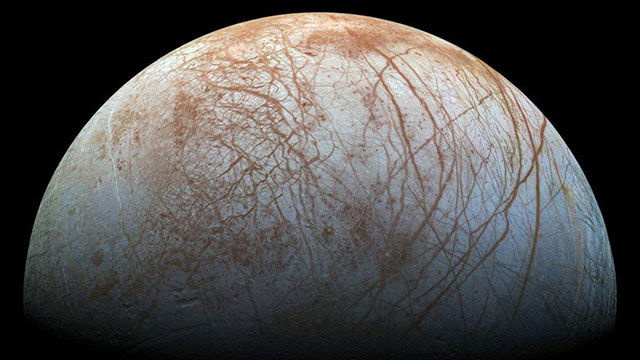 Oct 2018: A NASA Habitable Worlds proposal was selected for research on phosphorus chemistry on rocky and icy worlds, with collaboration with the University of South Florida (PI: Laurie Barge)
New co-authored paper: subsurface astrobiology in caves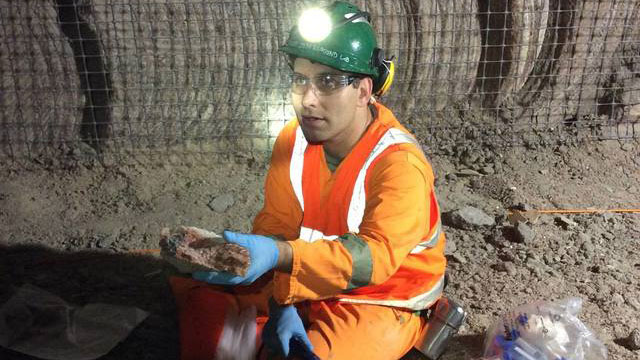 July 2018: Scott Perl co-authored a study in the International Journal of Astrobiology about investigating subsurface life in the Boulby Mine, UK - an environment relevant to possible subsurface life on other worlds.
New JPL PDF award to fund research on Sulfur metabolism
October 2018: A new JPL President's and Director's fund proposal was funded to study how sulfur metabolisms generate biomarkers in hypersaline systems (PI: Scott Perl, Caltech PI: Alex Sessions; Co-I: Laurie Barge)
Community College Geoscience Outreach Module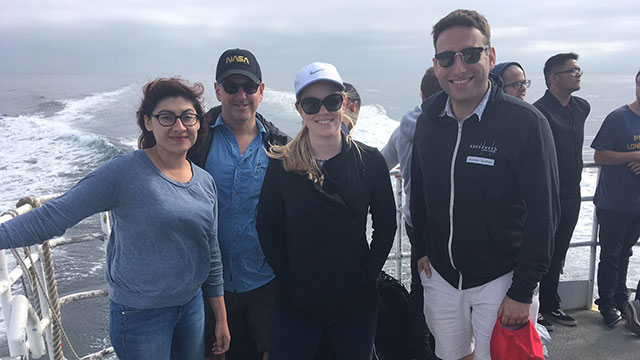 Sept 2018: Various OHL members assisted with running the Bridge to the Geosciences geo-module on Catalina Island, for the third year of this NSF funded program to bring community college students into the geosciences (PI: Marianne Smith, Citrus College; Co-PI: Laurie Barge)
New co-authored paper: clay chemistry for the origin of life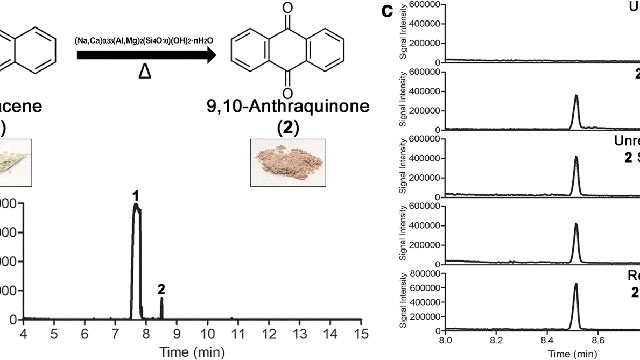 Sept 2018: Laurie Barge co-authored a study in Origin of Life and Evolution of Biospheres about quinone chemistry driven by clays under prebiotic conditions with collaborators from University of Tulsa and Dakota State University.
JPL Intern profile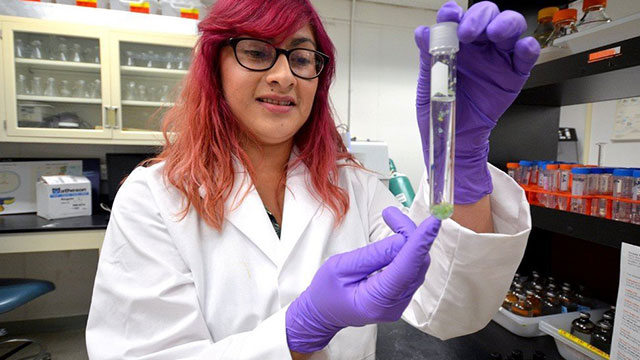 October 2018: Erika Flores was profiled on the JPL Education website talking about her astrobiology internship experience.
Image credit: NASA/JPL-Caltech/Kim Orr
Brazil Advanced Methane School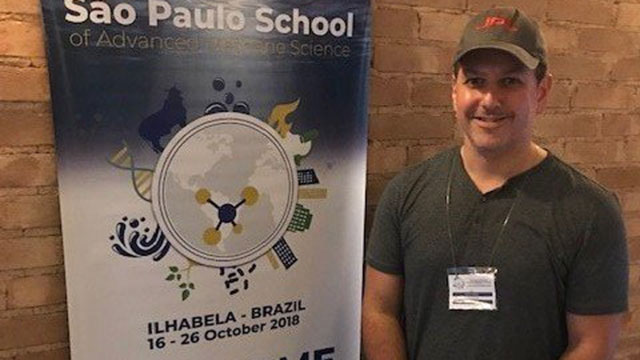 October 2018: Ninos Hermis attended the São Paulo School of Advanced Methane Science, in Ilhabela, Brazil. He joined participants from around the world to discuss the latest advances in methane science.
New Sabbatical Visitor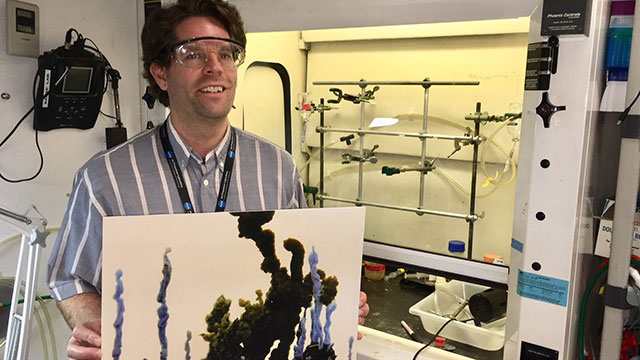 August 2018: We welcome our new visitor, Dr. Jason Pagano from Saginaw Valley State University. Jason is a professor of chemistry who works on self-organizing chemical systems including chemical gardens. He will be doing his one year sabbatical with our group during 2018-2019.
COSPAR conference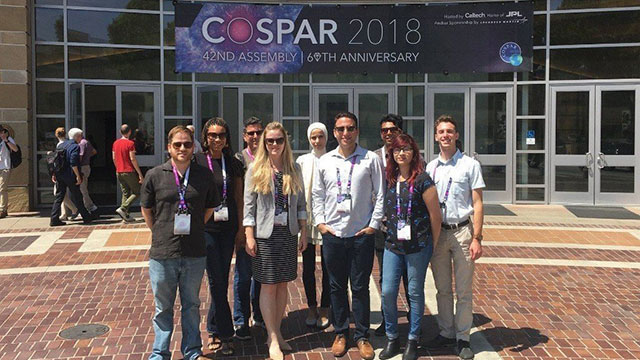 July 2018: OHL group members attended the COSPAR meeting in Pasadena. Scott Perl and Laurie Barge gave talks about astrobiology on Mars and ocean worlds.
New JPL R&TD award to fund electrochemical studies of simulated planetary soils
Oct 2018: A new JPL Research & Technology Development task was funded to study how organics produce electrochemical signatures in simulated planetary soils and ices, in collaboration with JPL's Electrochemical Technologies group (PI: Keith Chin; Co-I's Scott Perl and Laurie Barge)
New paper: Geo-electrodes and fuel cells for hydrothermal vents
Sept 2018: Our paper "Geoelectrodes and Fuel Cells for Simulating Hydrothermal Vent Environments" is published in Astrobiology. This paper describes our ongoing work using fuel cells to simulate the redox environments of deep-sea vents, in order to understand energy for life in similar systems on ocean worlds.
New NASA award for developing spectroscopy techniques for astrobiology of icy worlds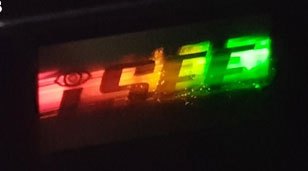 Nov 2018: A new NASA proposal (Maturation of Instruments for Solar System Exploration) was selected to develop spectroscopy instruments for studying astrobiology and habitability of the icy surfaces of ocean worlds. (PI: Pablo Sobron (SETI); Co-I: Laurie Barge)